Switch Finance for a Caravan, Camper Trailer or Campervan!
Let us refinance your mortgage to a sharper deal, including the required funds for your new Caravan, Camper Trailer or Campervan without increasing your current mortgage repayments. We'll most likely lower them instead!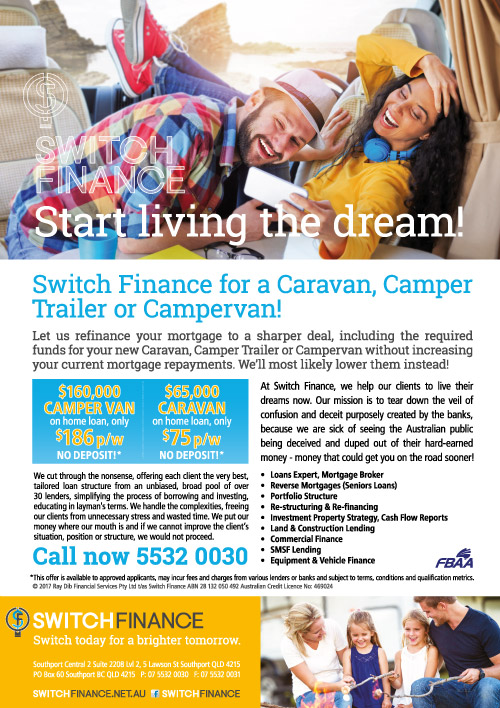 Our Mission
To provide solutions and outcomes in line with our clients' aspirations and goals, taking a long term view of their objectives, rather than short-term savings. We love to educate our clients, so they are empowered, thus protecting them from the claws of institutional greed.
Our Guarantee
We are loyal to our clients and always act in our clients' best interest. We remain impartial and unbiased towards any particular financial institution, seeking the best outcome for every single client.