Switch Finance mortgage broking service is usually a free service as we are paid commission from the lender for our work on your loan. However, we do need to charge a fee for some of our services as indicated below.
Loans over

$250,000
NO FEE*
*Commission paid by lender. Terms and conditions apply and your Switch Finance broker will discuss this with you upfront.
Loans less than
$250,000
$990
New loans or top up existing loan with the same lender.
Finance involving lawyers or legal action 
$990
Reverse Mortgages (Retirement Finance)
$
2,750.00
For applications that do not meet traditional lending policy and guidelines such as: specialty lenders, applicants with an impaired credit history/very low credit score, ex-bankrupts, alternative verification of income for self-employed applicants such as "Alt Doc" or "Lite Doc" loans.
Trust/Company finance applications
$550
For applications/properties that are in the name of a company/trust structure there is added complexity and demands a lot more of administration in the backend to process these loans through to settlement and beyond. As such we have had to apply this fee which is only payable if the loan is approved of course.
Self Managed Super Funds: payable upon formal approval (if off the plan, half is payable upon conditional approval with the balance at formal approval.
Some lenders pay us brokerage commission whilst others require that we charge our client a fee. Your Switch Finance broker will discuss this with you upfront.
Prices are Australian Dollar and include GST. Correct at March 2022 and subject to change without notice.
Our Mission
To provide solutions and outcomes in line with our clients' aspirations and goals, taking a long term view of their objectives, rather than short-term savings. We love to educate our clients, so they are empowered, thus protecting them from the claws of institutional greed.
Our Guarantee
We are loyal to our clients and always act in our clients' best interest. We remain impartial and unbiased towards any particular financial institution, seeking the best outcome for every single client.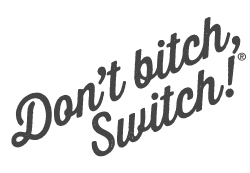 Switch today for a brighter tomorrow.